Joined

27 Jul 2005
Posts

12,852
Location
Last night my GF's father was very ill, violently sick with blood and in severe pain, they called the ambulance at 6pm, it arrived at 2.30am, right now he is still in the ambulance outside the hospital!
What the hell is going on? you can't even get into hospital via an ambulance, you can't see a Doctor anymore, seriously, how has this country fallen this far, you can't even rely on a basic emergency service.
"An ambulance worker says "worse than ever" queues outside hospitals in Somerset and across the South West are "without doubt" leading to deaths."
"They explained she had a severe head injury and her leg was badly hurt but we were told it would be a 10-hour wait for an ambulance and we'd have to get her to hospital ourselves."
"A total of 15 ambulances were seen queuing outside Southend Hospital today with the new MP branding it as a "totally unacceptable situation."
"Heart attack and stroke patients waiting almost an hour for ambulances in West Midlands"
"Inspectors have said the number of ambulances waiting outside the Royal Cornwall Hospital is a major issue."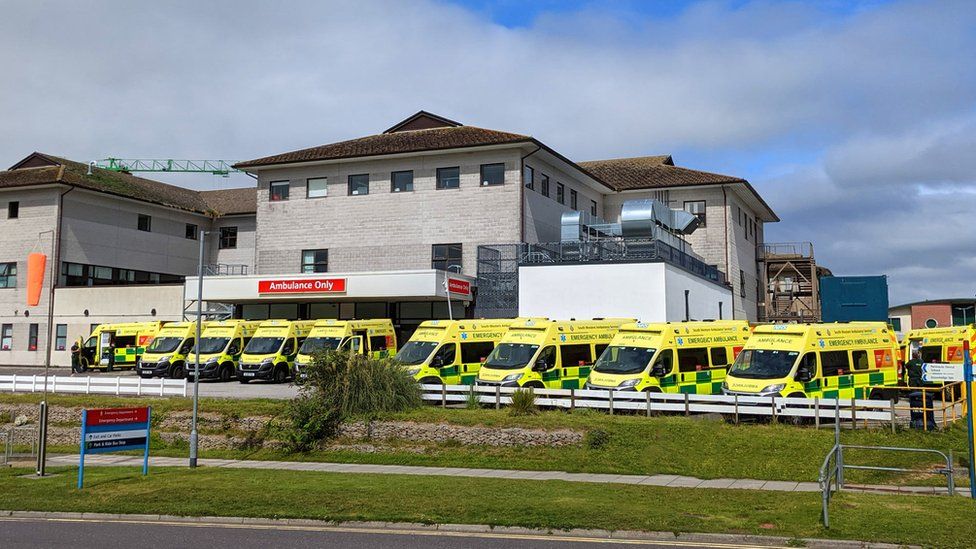 This /\ is a picture of my local hospital, Where's the public outcry? this should be on the front page of every newspaper? All these Ambulances sitting there that should be available for other emergencies.
Last edited: