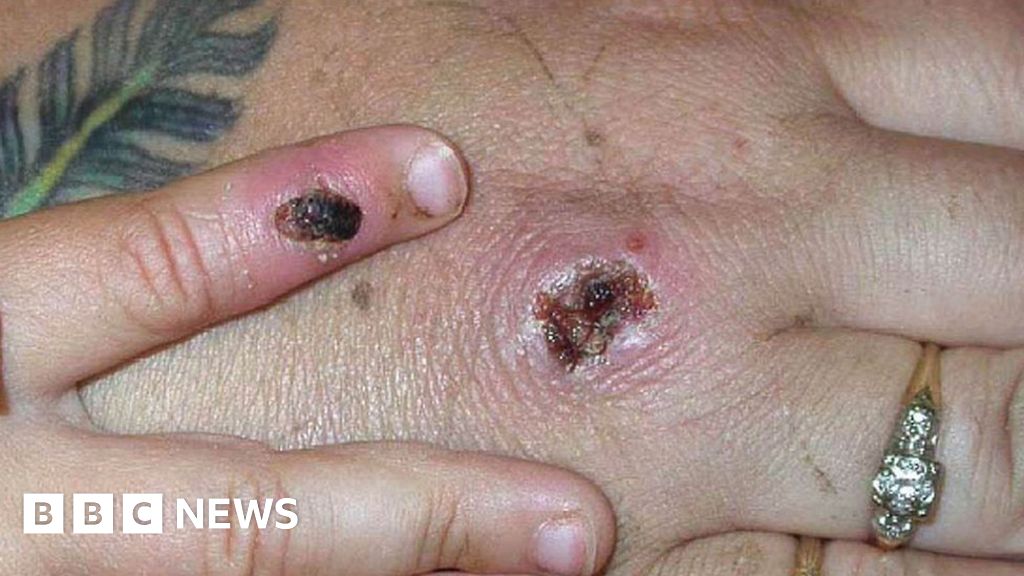 The virus doesn't usually spread easily and the risk to the UK population is low, officials say.
Say's it's not that risky on some sites
The UK Health Security Agency (UKHSA) says the virus does not usually spread easily and the risk to people is low.
But on other sites.
Monkeypox is a rare but potentially serious viral illness that typically begins with flu-like illness and swelling of the lymph nodes and progresses to a rash on the face and body.
Estimates of the case-fatality rate for monkeypox in Africa vary from 1% to 15%, with the highest risk of death in young children. In one study of 300 patients in the Democratic Republic of Congo, the overall mortality rate was 10% and the mortality rate in unvaccinated children was 15-20%.