Time for an update!
(Photos taken on my n97 so not the best quality I'm afraid.)
First, I decided to attach the GPU block to the GPU. I bled the loop to take the tubes offf the block, and decided to open the CPU block whilst I was at it...
And this is what I found - lots of resin gunk must have come off when I degunked the top fill-port thread (more of that in a minute) and so the previous temperature testing was done with water only flowing into about 1.5 of the 13 impingement slits, cooling only two narrow strips about 5mm wide.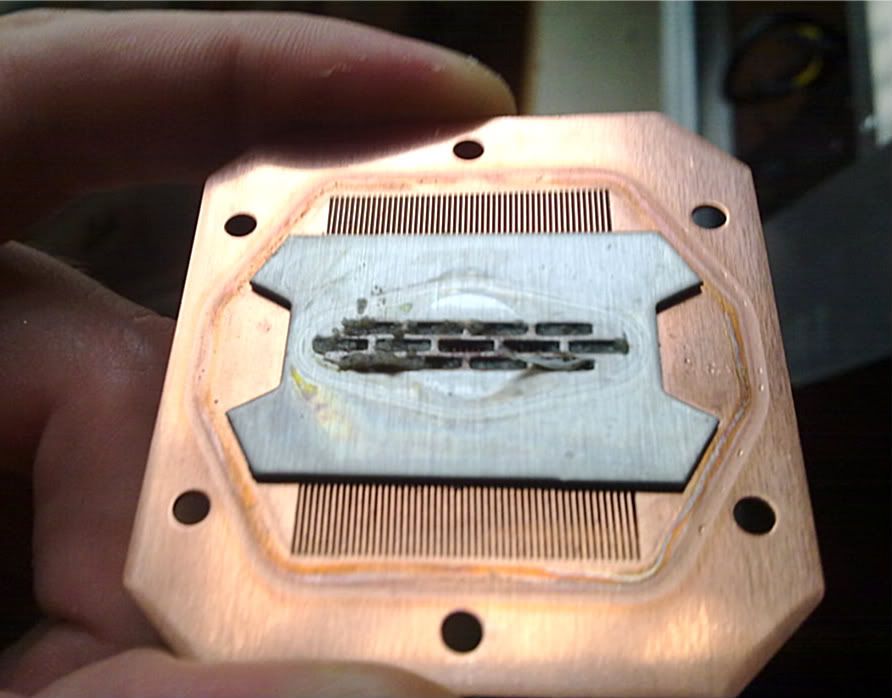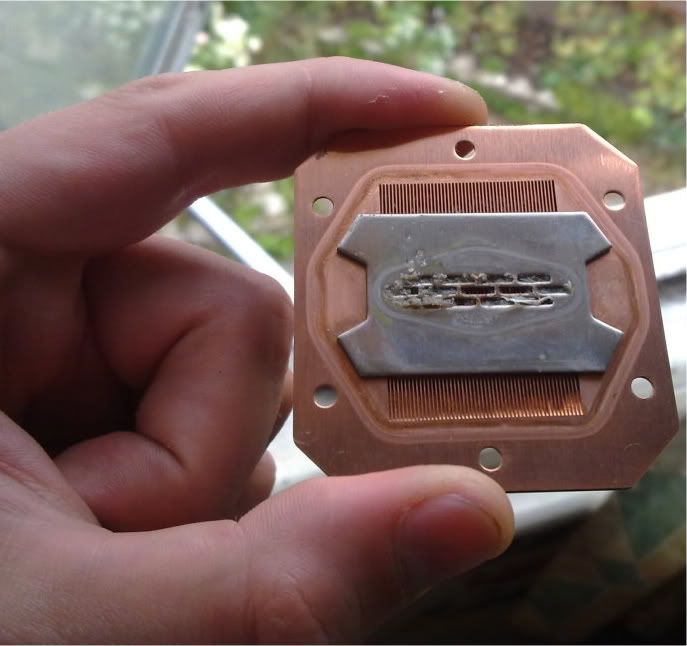 I then added the graphics RAM heatsinks. I was going to cannibalise the single-slot stock cooler on my 4850 as it has nice big sections of widely spaced tall copper pins to cool the VRMs. Except after dremeling about a mm into the stock cooler I realised the stock cooler was just aluminium anodised with copper-coloured dye. Damned charlatans!
So instead I opted to cannibalise an old VRM heatsink from my old x1900xt (the pinky-crimson coloured bits) as they're widely spaced fins an nice and tall, combined with an aluminium heatsink that's supposed to go onto 8800gtx VRMs I think.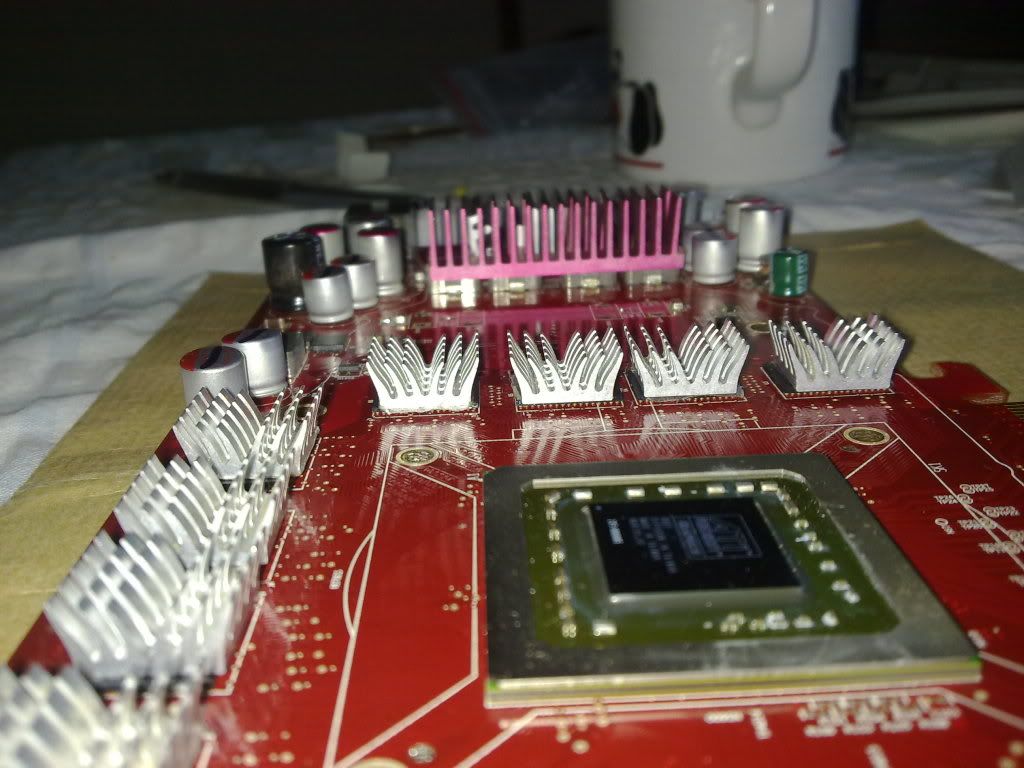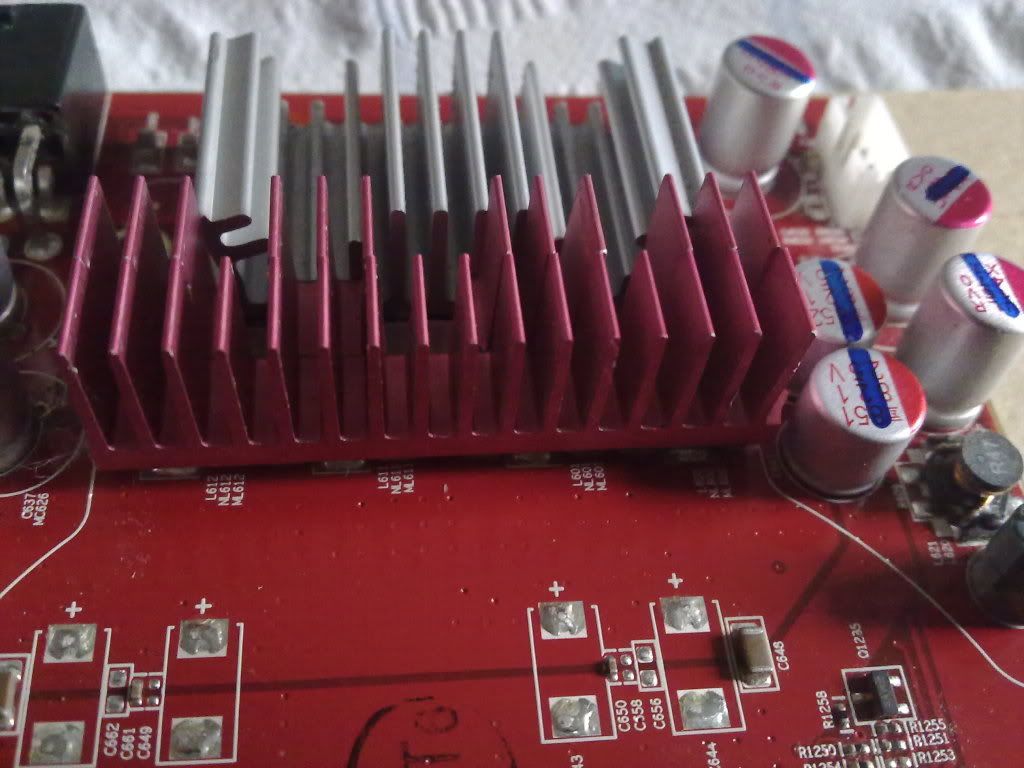 Last edited: