Update
Time for an update.
I decided to replace the backpanel I'd used from another case that has the fan hole. It's a bit dusty.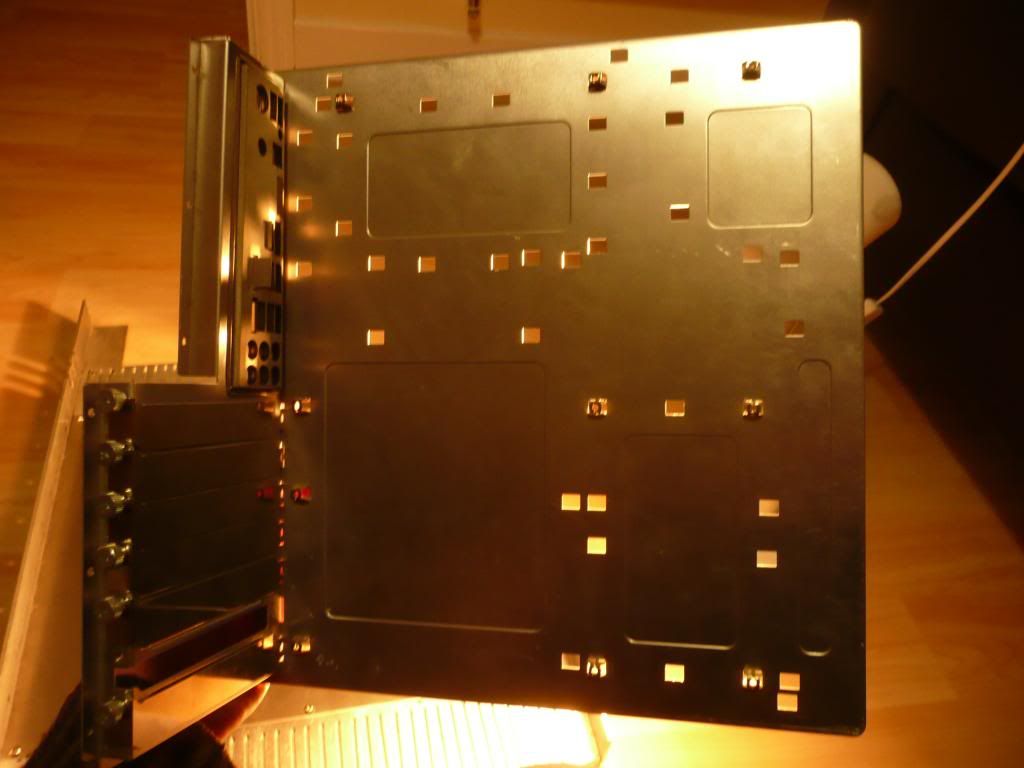 I wanted to have a simple aluminium back panel.
To have it sit flush with the aluminium frame a 10mm x 1.5mm step was milled from the inside side of the aluminium top and bottom frame and a 1.5mm sheet of aluminium cut and filed to leave the 1.5mm back panel sitting flush with the frame on the inside: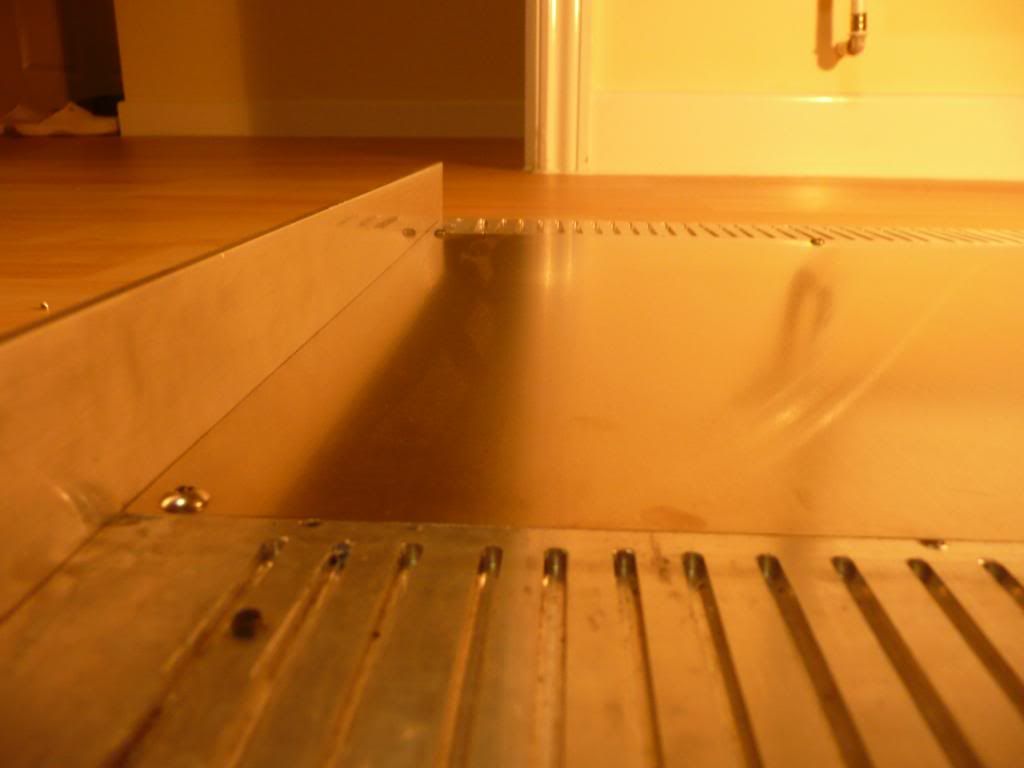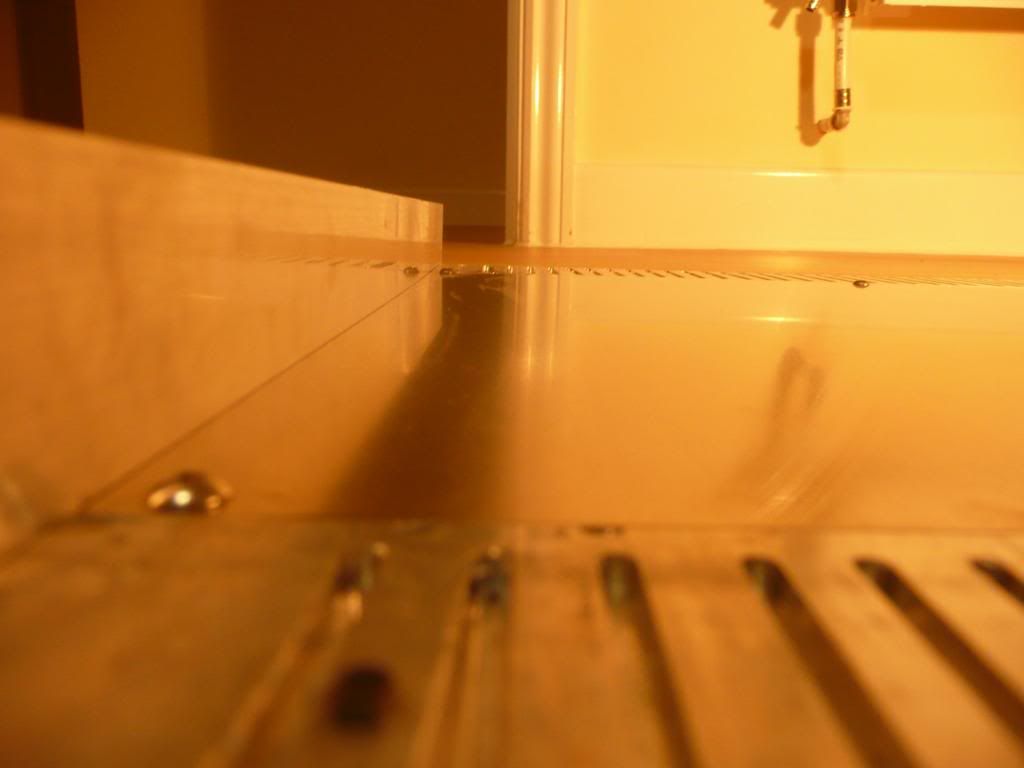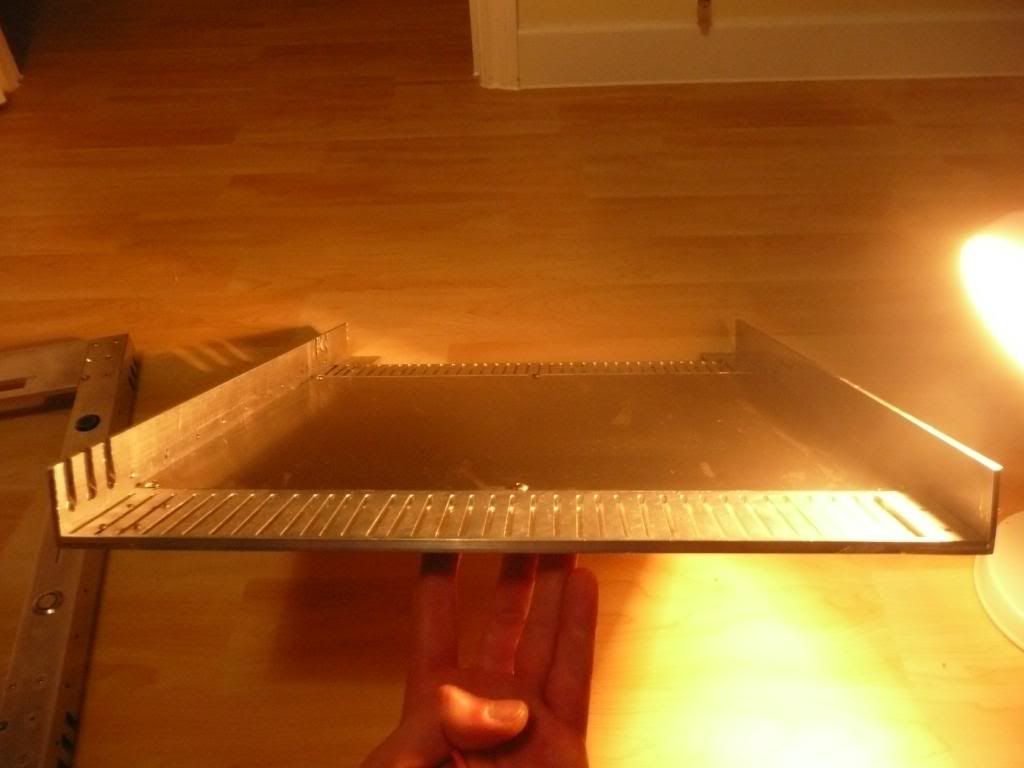 Next thing will be to cut out the hole for the I/O and PCI bracket to sit it in. This is going to be inserted from the back so you can't see the folded aluminium of the motherboard tray where it attaches to give a cleaner look when viewing from the inside of the case.
I used a stepped drill to make the 2 19mm holes for the antivandal switches; one for power, and one will be wired up to replace for the button of the slot-loading slimline dvd drive.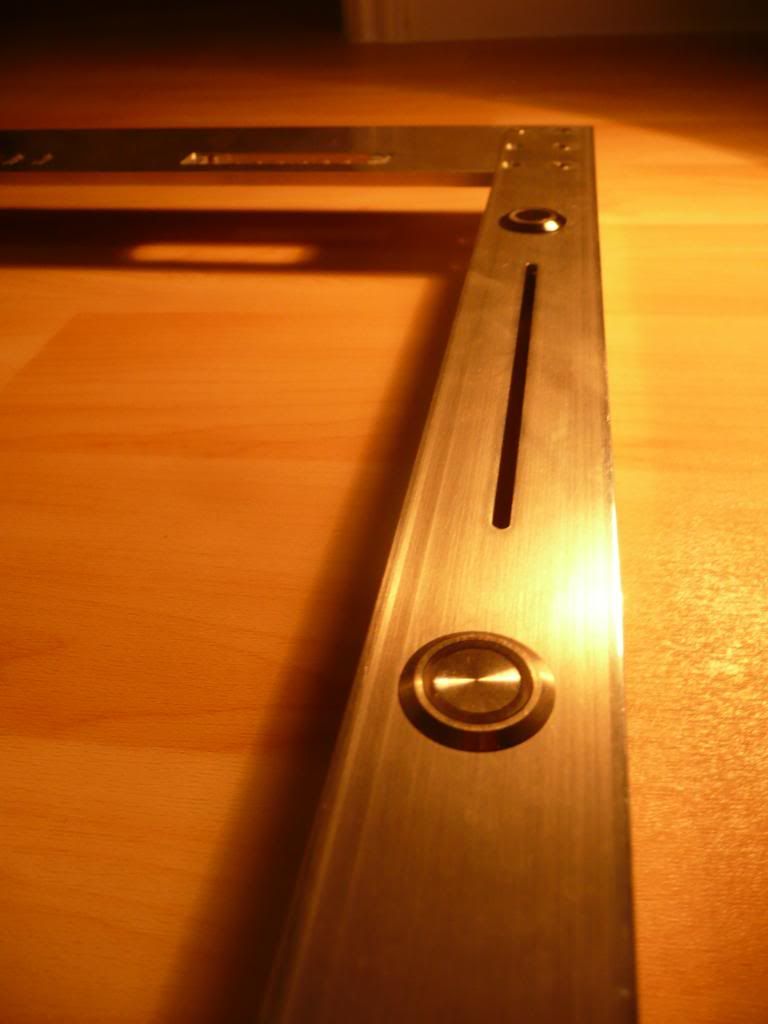 There had previously been holes in the 1/4 aluminium frame that were made from machining bits breaking when milling the slots the copper fins sit in as so: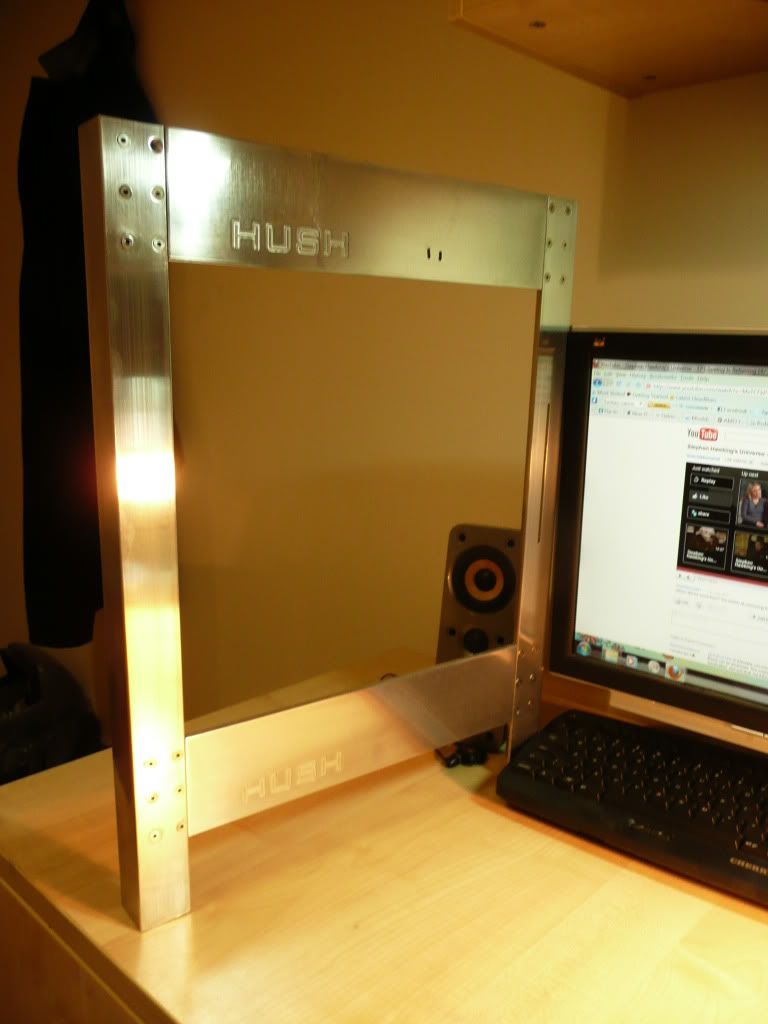 To hide these I had a 1.5mm deep stepped section cut out for an aluminium cover plate to sit in. This will have front panel ports; USB (USB 3 if I can find some), audio, eSATA and firewire ports, and will allow me to make a new cover panel for different ports etc in future whilst securing the aluminium panel to the copper fins with resin.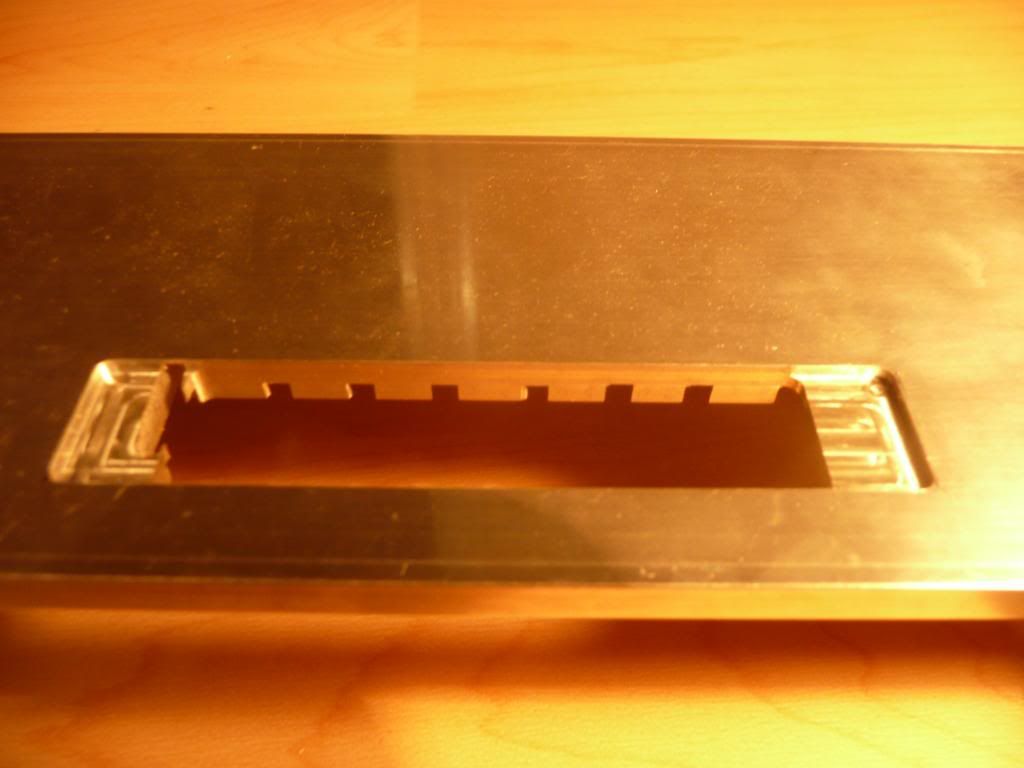 I also did a little more countersinking to make the screwheads sit nice and flush.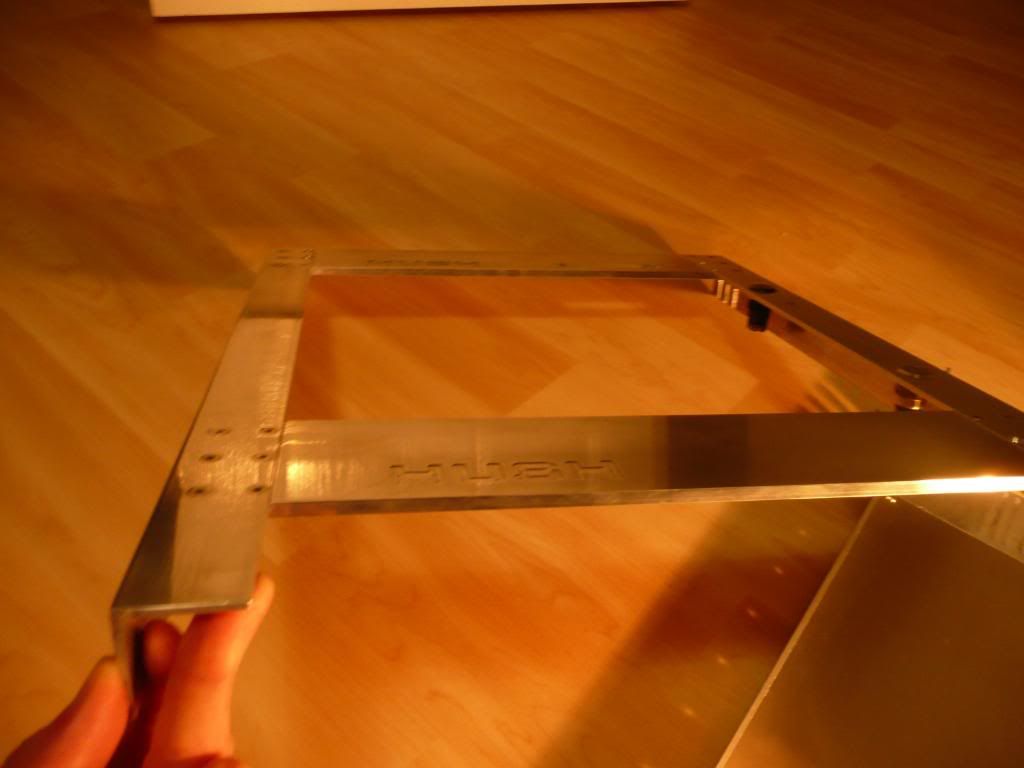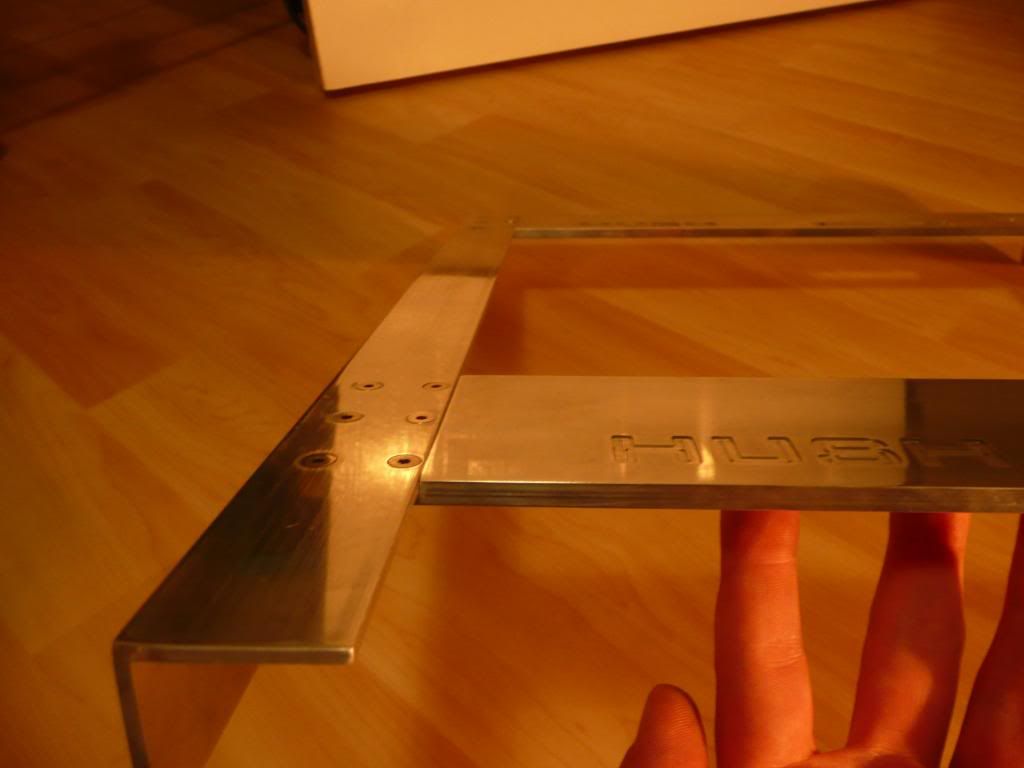 Still a bit more to do on some of them though.