Joined

4 Jun 2007
Posts

2,357
Location
Made a plate to mount the Aquaero (which isn't coming out the donor machine until the last minute) and the Farbwerk. It co-opts the 2½" SSD mounts at the back of the motherboard so that it's tidy and I can - with the help of some overpriced 90° molex power connectors - get the door shut too!
A few iterations to get the prongs that fit in the slots at the bottom right and then a 5 hour print.....that didn't fit! Not entirely sure how I got the top screw holes in the wrong place after careful measuring and layout....but I did, and by about 4mm! A quick tweak at midnight and it was ready for the morning. M3 tap through the 3D printed threads and it fits!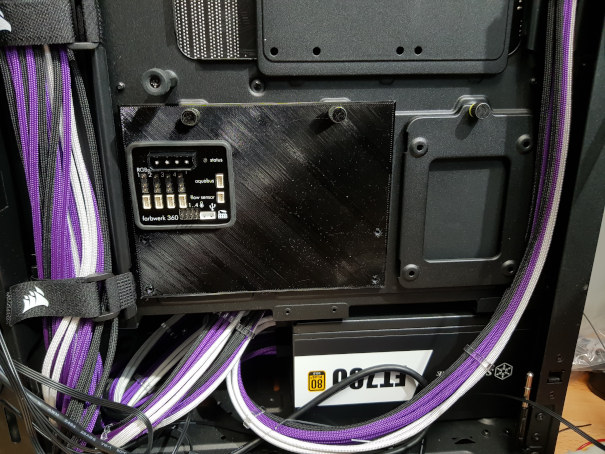 Right, time to bash my sanity against some tiny wiring!